Jack enjoys the challenge of building an innovative creative agency that combines his love for beauty, technology and compassion.
Read More
Chances are you've worked, mingled, or networked with Gene somewhere, at some point. Gene's photography style as well as his social presence has propelled the studio forward on so many levels.
Read More
.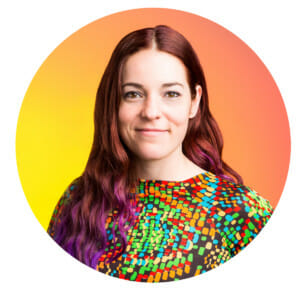 Rebecca Hindsdale
Dir. National Sales
Rebecca is a customer service master, responsible for managing corporate accounts and sales for conferences.
Read More
.
A Photography grad formally educated in Savannah, Georgia, Katelyn has a penchant for all things photographic.
Read More.
Kat Lopez-White
Account Executive
Kat's passion for art, design and helping people is what excites and continually motivates her.
Read More.
Jenna has a diverse background helping businesses make engaging content.
Read More
.
Shannon Guenther
Studio Manager
As the Studio Manager for Orange Shannon enjoys being a part of the ever changing photography world.
Read More.
James is a rising star on the Orange team with strong technical and creative vision.
Read More.
Since the majority of the team at Orange is made up of our Associates, we don't get to see them [...]
Kelsey Floyd moved to San Francisco two years ago and has been shooting for Orange Photography a little over a [...]
With the new year in full swing, Orange spent a much needed sunny Wednesday recapping our successes and growth opportunities [...]