gene x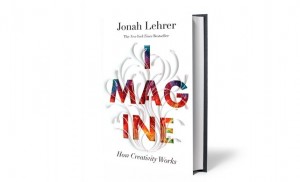 Imagine: How Creativity Works by Jonah Lehrer is a good book for photographers since it delves into creativity and inspiration and where that all comes from.
Since many photographers are also small business owners, the same creativity and inspiration is also useful for running and growing a business.
Some of the insights that came out of the book make a lot of sense and having done a lot of work with the companies and folks profiled in the book, we've found things to incorporate into our own studio and agency as well.
One such thing is the focus on a "Third Place" and traveling.  Most of this relates to getting out of your comfort zone, which helps to create more creative pathways to come up with better ideas/solutions to problems.  When you're not at home or work (and hence at a Third Place) or when you travel, especially internationally, you are put into a different way of experiencing things from culture, to language and more.  When you are in this type of a situation outside your comfort zone, your mind has to work in new ways to figure things out and when it does so, inspiration can often strike.  By doing this on a more regular basis, you put yourself in situations that might offer a greater chance of thinking of new ideas.